Improved Decision Capacity
We are experts in the ground breaking discipline Decision Intelligence. Learn how you can maximize outcomes and minimize unintended consequences. We provide reliable and proven methods to get you to your desired goals. Below, our toolbox of services (click to enlarge).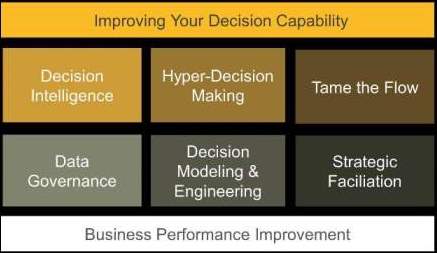 Mission
We provide organisations, who would like to improve, the increased capability and capacity to make better decisions faster.
Great leaders make Informed Decisions - and Informed Decisions makes great leaders. Our clients reach their targets faster by taking right decisions using out top skills within the following areas:
Consulting services,

Knowledge Transfer,

Research and,

Software
If you want to learn more about how we work, and about sowing the seeds to a brighter future, please make an informed decision to contact us today.
"WHEN YOUR VALUES ARE CLEAR TO YOU, MAKING DECISIONS BECOMES EASIER."

– Roy E. Disney -